COVID-19 Resource Library
Share your clinical experience on Figure 1

and tag it with #COVID-19 to help your colleagues around the globe.
This resource library is a compilation of COVID-19 cases and resources.
Join healthcare professionals from around the world in sharing real-time clinical knowledge and first-hand experiences.
FEATURED CONTENT FROM THE FIGURE 1 COMMUNITY
What does COVID-19 look like?
For months, healthcare professionals from all over the world have been sharing their COVID-19 clinical cases on Figure 1. The chest x-ray is the image that many have come to associate with the virus, but the images in this video, all taken from COVID-19 cases, show a bigger picture.
​
"I would expect worse symptoms and O2 requirements given the chest X-rays"
64-year-old male with hypertension, DM2, and OSA was admitted with cough, malaise, and subjective fevers for 10 days. He had lymphocytopenia, normal procalcitonin, and mild elevations of ferritin and d-dimer. He is COVID positive. SpO2 stayed in the low 90's on 2 L, worsened requiring 4-5 L NC, and then improved to low 90's on room air at rest by the time of his discharge on day 7. Interesting thing about this case is the discordance in his chest X-ray findings between day 1 and day 6, and his symptoms and O2 requirements. I would expect worse symptoms and O2 requirements given the chest X-rays. He received 5 days of azithromycin and hydroxychloroquine.
​
Kawasaki disease and COVID-19
More than 85 children in New York have developed a "multi-system inflammatory syndrome" believed to be associated with COVID-19, and at least 3 have died.
​
Patients can present days to weeks following an acute COVID-19 illness with persistent fevers, raised inflammatory markers, abdominal symptoms, and a rash. They may meet the full or partial criteria for Kawasaki disease. Some have developed cardiogenic shock, requiring intensive care. The majority of patients have tested positive for SARS-CoV-2 by PCR or have had positive serology indicating a previous infection.
If you've seen a patient present in this way, share the case on Figure 1 to help your colleagues.
​
If you haven't seen a case, what are your top concerns?
This is what your peers are saying: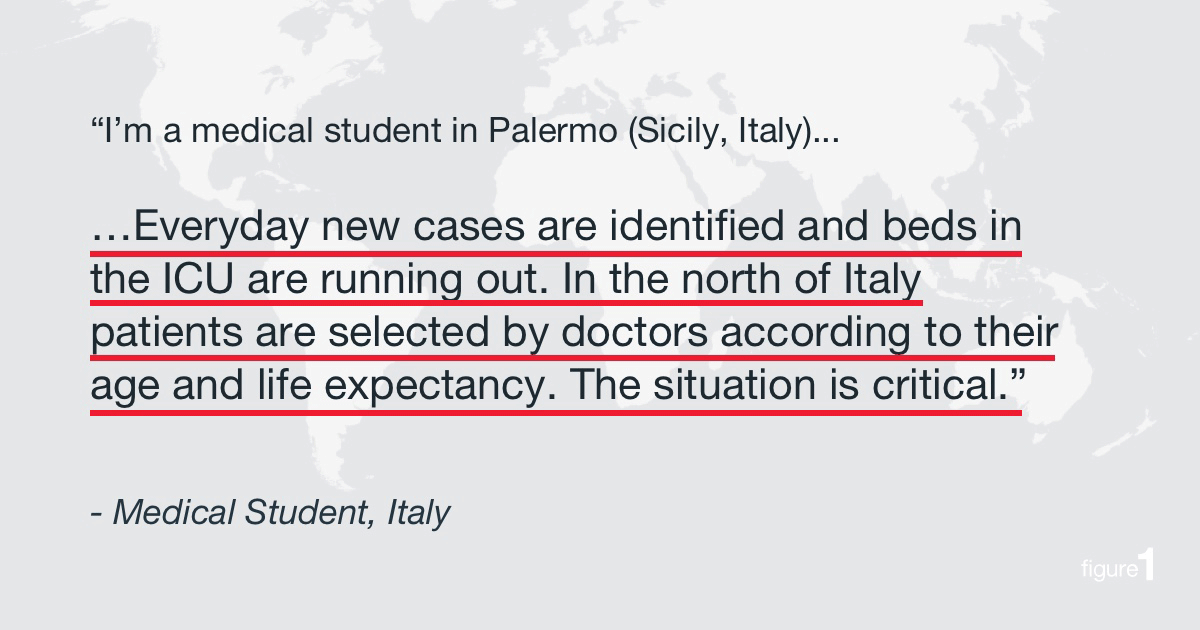 Share these #COVID-19 cases with your colleagues.